Selectati optiunea "Account settings..." din meniul "Tools".
Apoi dati click pe "Outgoing server (SMTP)", selectati din lista din dreapta serverul setat si apasati "Edit...".
Asigurati-va ca "Use name and password" este bifat si ca in casuta de text "User Name:" este completata adresa dumneavoastra de email.
La prima incercare de a trimite un mesaj e-mail vi se va cere introducerea parolei contului dumneavoastra.

Select "Account settings..." from "Tools" menu
Next Click on Outgoing Server (SMTP), select from the right your server and click "Edit..." to view the SMTP settings.
Make sure that "Use name and password" checkbox is checked and "User Name:" textbox is filled with your e-mail address.
First time you will send an e-mail message you'll have to provide your e-mail account password.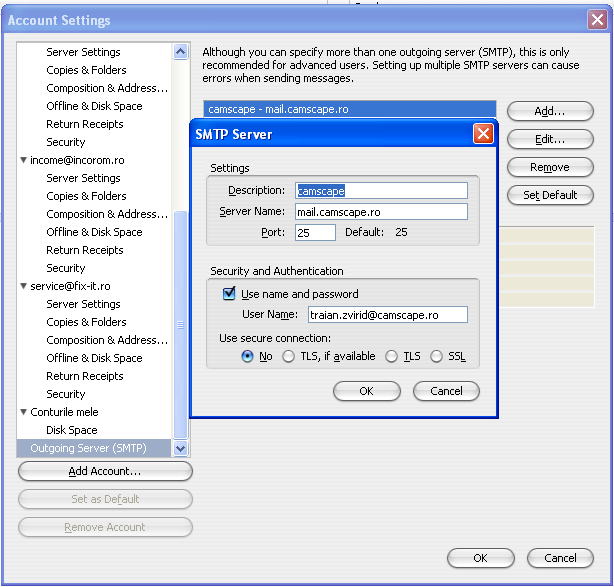 ---
© 2007 CAMSCAPE SERVICES